WHAT IS THE WHITE PAPER ABOUT?
Supporting NHS Trusts and healthcare providers to balance their energy priorities
All organisations face a growing challenge to balance their energy priorities. Conflicting but equally important priorities pull on limited resources, time, and infrastructure.
The World Energy Council refers to this challenge as the Energy Trilemma. NHS Trusts face critical pressures across all three aspects of the trilemma.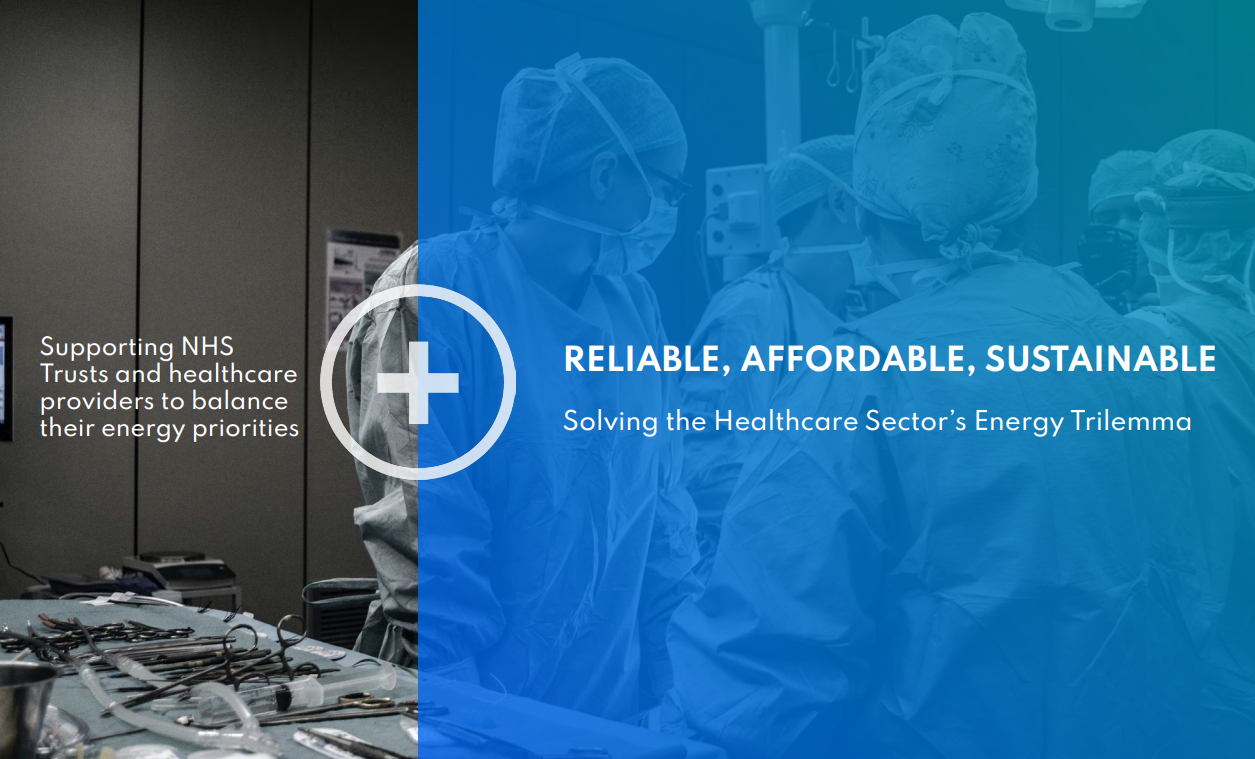 CONTENT PREVIEW
Below is a brief preview of what you can expect to see within the free white paper. To download the full document complete the short form at the bottom of this page.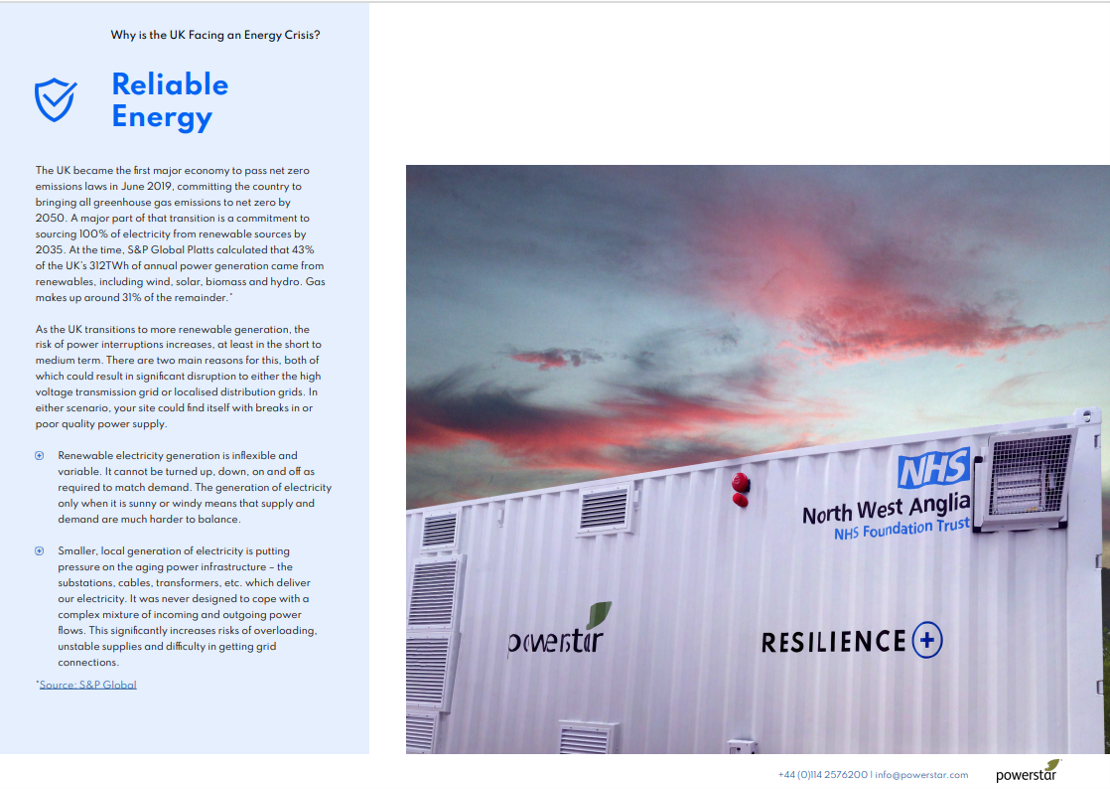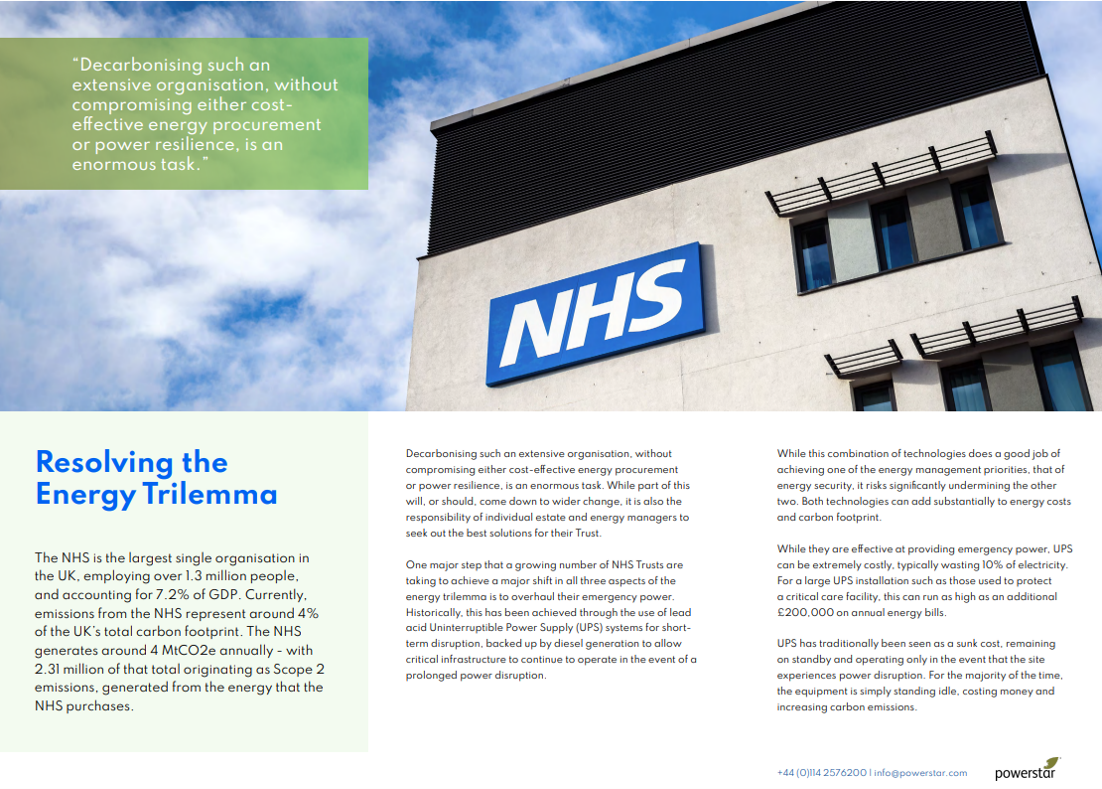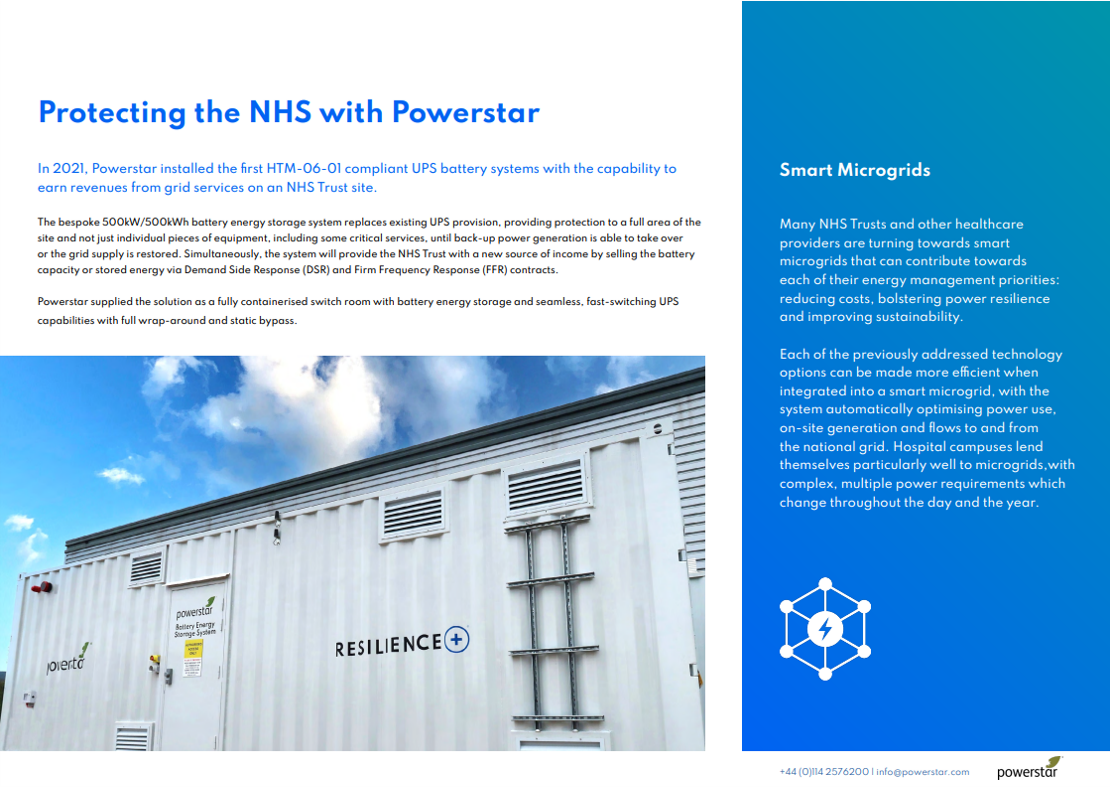 DOWNLOAD THE WHITE PAPER FOR FREE
Complete the short form below.
Contact us to find out more about how we can help healthcare settings improve their power resilience